Course 2 Overview
In today's "quick fix culture," dietary supplements and energy drinks are ubiquitous, leading athletes to believe that the more they take, the better they will perform. However, both dietary supplements and energy drinks pose risks. Through firsthand accounts of athletes who have lost their Olympic dreams or become seriously ill from supplement and energy drink use, coaches will learn about their potentially devastating consequences. In this course, coaches will gain an awareness of the complex supplement landscape, learn the differences between energy drinks and sports drinks, and become equipped with instructive nutrition and recovery strategies, enabling them to guide their athletes to improving their performances naturally.
Recognize the complexity and challenges of supplements and energy drinks, and educate your athletes and their parents on the potential associated health risks
Understand the difference between energy drinks and sports drinks and identify the dangers of energy drinks
Instill healthy training habits and the importance of proper nutrition and hydration in your athletes
Guide your athletes in becoming better decision-makers by having honest, open conversations with them about their choices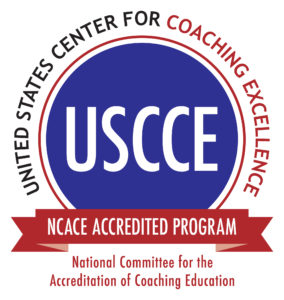 Accredited by the National Council for Accreditation
of Coaching Education (NCACE).